This school is dedicated to bring back the power to the people. Instead of giving your power to gods, to companies and to doctors I am sharing knowledge that is going to strengthen and elevate yourself. You become your own doctor and expert.
The aim of the content is to prepare you, in the long run, for ecstatic, spiritual union with your (future) partner. All the exercises are designed to end in healing love. For yourself, for others and the universe. This is my personal focus because I believe that the global shift in consciosnuess is happening in two places: the kitchen and the bed room. The exercises presented in the courses are also going to aid you in other ways like lucid dreaming, astral projection, breatharianism, immortality, enlightenment or simply in becoming healthy, strong, productive and good-looking.
The courses are the result of years of studying, traveling and spiritual seeking and combine knowledge from Taoism, Yoga and Tantra whereas the focus on healing was always prevailing.
I hope that this school can assist you in your journey to become whole again. My mission is honest and therefore I give you a complete 30 day money back guarantee.
Become my first testimonial by using the coupon "Feedback69" to get the course for free in return for a honest feedback!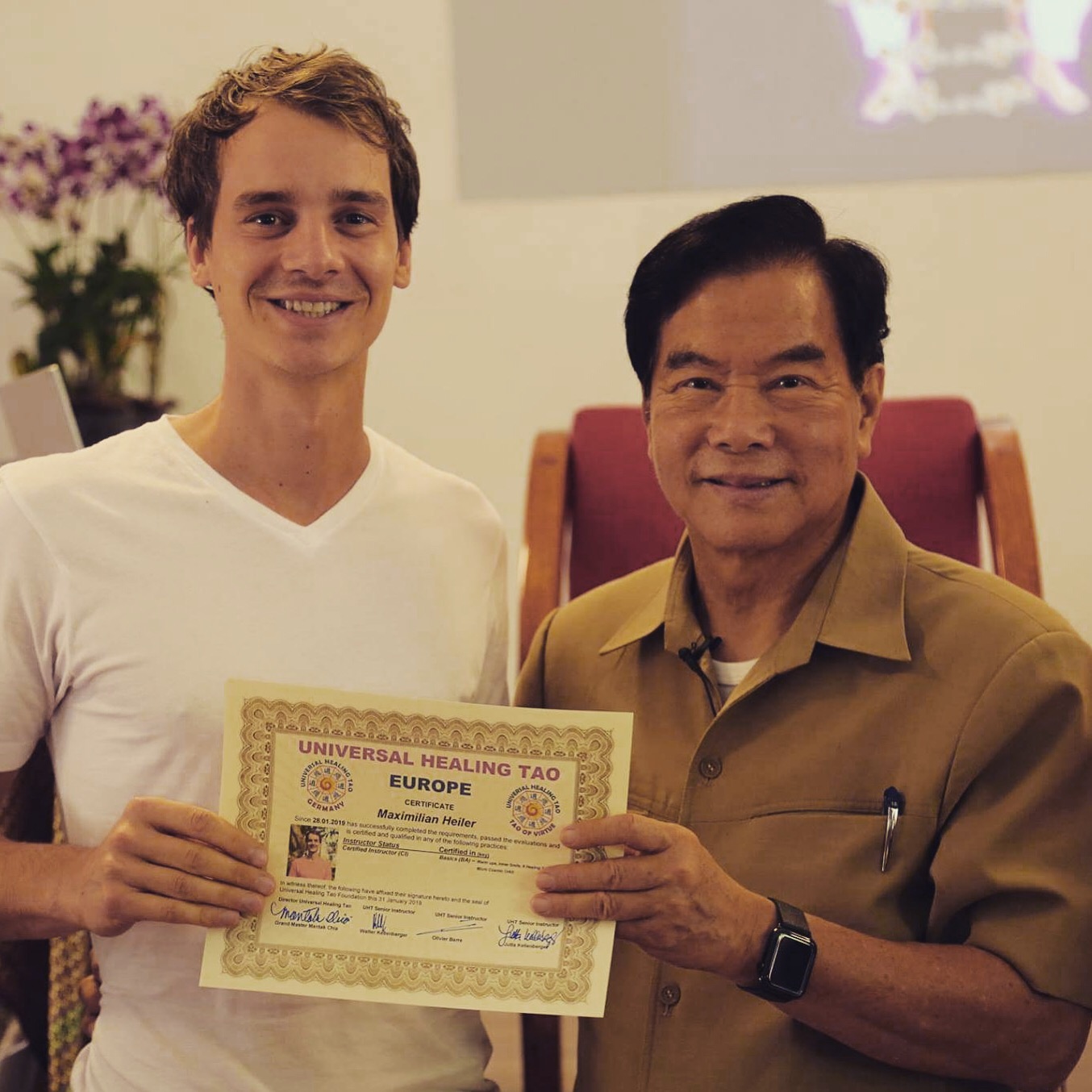 Hi, I'm Max
and I designed this course to support the healing process of this world. Sexuality is a multiplicator. What we bring into our bed rooms is going to multiply its power and here is the room where the global shift in consciousness is possible.
Sexuality begins with ourselves. Me as a man and my relationship to my sexuality and to myself. Am I good to myself? Because only then I can be good to others. 
Here, in this course, it's not only about sexual practices but it's especially about gaining a positive and loving attitude towards ourselves and to life.